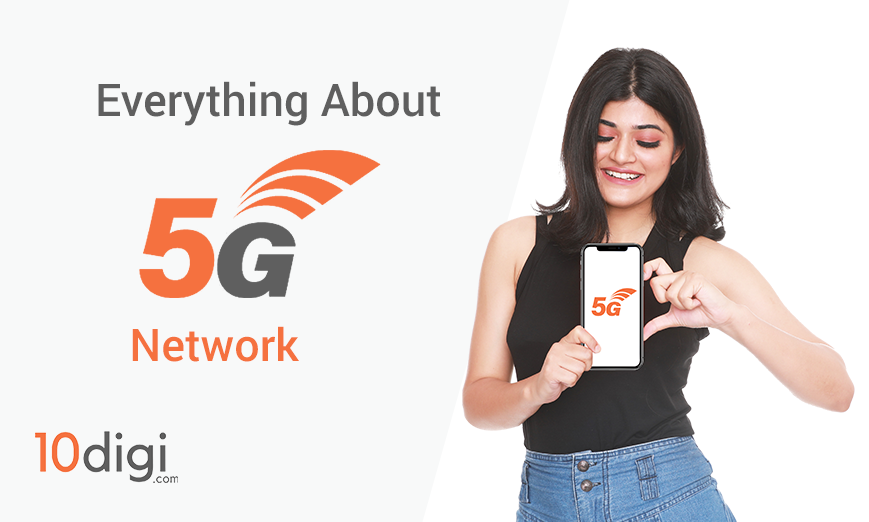 With the evolving technology, there is something new every now and then to make our lives even better. And this time, it is our mobile network which is going to a level above with the coming of 5G technology.
Communication technology is moving a step ahead with the introduction of 5G network in India. 5G is the fifth generation of wireless communication technologies which supports cellular data networks. 5G is definitely going to be faster and have a more uniform user experience.
Read this blog to know more about 5G and how it can make our network experience better.
What is 5G?
In simple words 5G is a 5th generation mobile network. It's the fifth global network to be introduced in India, previous ones being: 1G, 2G, 3G, 4G. It will enable virtual connectivity with machines and devices. A technology that is meant to deliver higher multi-GBPS peak data speed, massive network capacity, higher performance, improved efficiency and better user experience.
How is it different from 4G?
You must be anticipating that 5G will be having much higher speed than 4G network, well yes! It is true. Speed in case of 5G can go up to 1GBPS or even more.
Apart from speed, 5G is said to be better in more areas. Latency and network capacity will improve remarkably. Network problems may be solved to a great extent. There will be broader network capacity and high-performance data networks which can connect many devices.
It can also open a way for new technology in India like remote surgery as there will be latency and a good reliable network.
Main factor that differentiates 4G and 5G is operating frequency which is much higher in 5G than in 4G.
When will it launch in India?
Most Probably 2020 is the year. All the network companies are experimenting and running tests but there has been no announcement about the releasing date. 5G mobile networks are expected to be available nationwide in 2020.
Hardware requirements to use 5G
You will need a 5G enabled smartphone to use 5G SIM. Major companies have started to launch 5G supporting smartphones. More and more manufacturers are focussing on 5G smartphones. We hope to see the market flushed with 5G smartphones in near future.
5G network can be a game changer in the network and telecom industry, as you won't have to deal with disruptions. Instead, you'll get a faster, more stable and more secure connection which means you will enjoy performance like never before.
Can I buy 5G SIM online?
Once 5G is launched you can buy it online on 10digi.com for any connection that supports 5G.
If you are currently looking for a new SIM connection or want to port number, you can do it online at 10digi.com.
You can buy your 4G prepaid/postpaid SIM from any operator like Jio, Airtel, Vodafone, Idea or BSNL on 10digi.com with lucrative offers.
Buy new SIM or port your number online only on 10digi.com and get fastest delivery and paperless activation at your doorstep.
You can also get internet dongle and mobile accessories, just go to 10digi.com and explore.