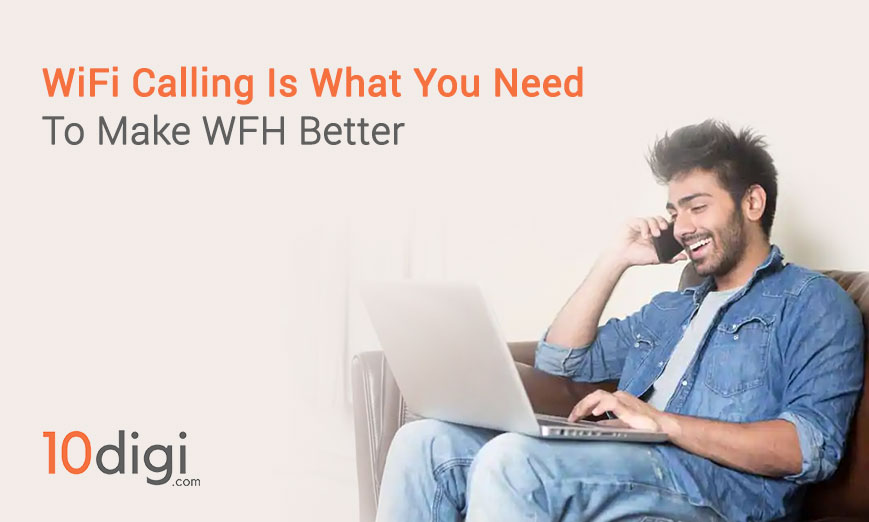 Are you fed up with your bad mobile network and those call drops? Is your call interrupted numerous times due to poor network coverage? You have to look for a spot where you can have maximum network coverage and now it's your favourite spot while you are on call?
You must be really fed up but don't know what to do about it!
Especially at this time when your mobiles are the only means to connect with people so that you are quarantined safely at home, even the thought of "no network" becomes devastating.
Well! Now you can safely be at home with your mobile calls fully functioning as WiFi calling comes as your saviour.
WiFi calling is the new trend and a lot of us are already using it for our phone calls.
Don't know about it yet?
Read this blog and you will know how to use this super amazing feature called WiFi calling and make connectivity better.
What is WiFi calling?
WiFi calling is a high definition calling service that uses your existing high-speed internet connection and helps you to make and take calls over a WiFi Network. This is a revolutionary service and gives you an excellent experience with good internet connection. This service may solve your network issues to a great extent as it extends your network coverage, keeping you connected always.
This service can be activated in the handsets that support WiFi calling without any additional charges. Check your handset's configuration and to enable.
How to enable WiFi calling?
Go to your 'WiFi & Internet' section in settings.
Then 'SIM & Network'
Choose SIM1/SIM2 in the case of dual SIM phones
Enable WiFi Calling
Benefits of WiFi Calling?
Stable and clearer calls
Make calls Pan India
Always stay connected even if network server is weak
Works with any WiFi network
Free of cost
Calling enabled when you are on roaming (without additional charge for WiFi calling)
Which Network Providers offer WiFi calling service?
Almost all service providers are in loop for introducing WiFi calling to keep up with the market competition. As of now only Jio and Airtel have WiFi calling service for their customers. Both companies are not charging anything extra for enabling WiFi calling. Process of enabling Jio WiFi calling and Airtel WiFi calling is the same for all supporting handsets.
To know their existing plan and to get your new connection in 2 hours visit our website www.10digi.com. There are no additional/hidden charges applicable apart from the plan amount offered by the service provider. You can also port number online sitting at your home with 10digi.com.
10digi.com is the official online partner with Jio, Airtel, Vodafone, Idea and BSNL.