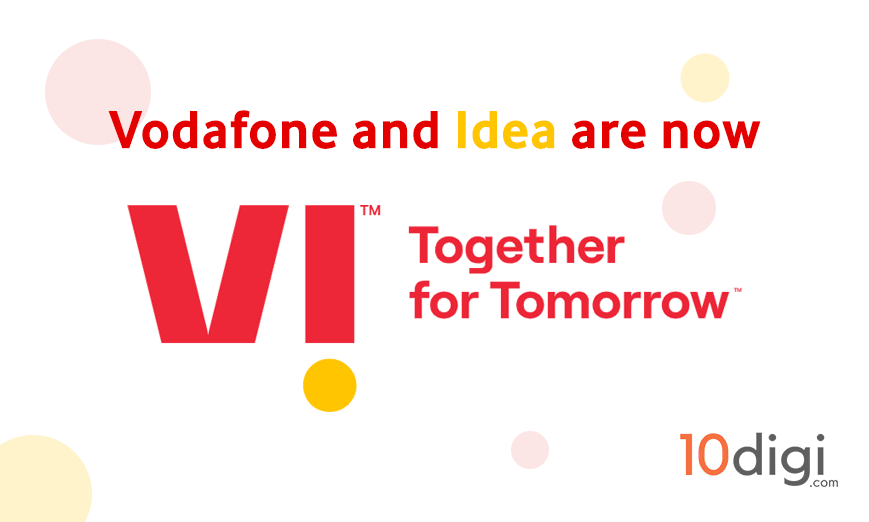 Recently everywhere it's Vi, you must be wondering what it actually is. It's your own Vodafone Idea with a makeover. We all know that Vodafone Idea collaborated over 2 years back and now its rebranded. Keep reading If you want to get a new Vodafone Idea connection or you are an existing Vodafone Idea customer. There are a lot of things you need to know about Vodafone SIM or Idea SIM.
Vodafone Idea is now Vi, which reflects the spirit of integration.
This year Vi is the co-sponsor of Dream 11 IPL. Apparently this is the first sponsored event by Vi since its merger in the year 2018. VIL is expecting that the massive popularity of IPL and viewership of star sports will bring brand awareness, reliability and trust amongst customers for Vi as a brand.
According to a statement released by Vodafone Idea Ltd. Vi is more than just an acronym of Vodafone and Idea. It is shorter, simpler and, while referencing the origin of the two brands, also reflects the collective nature of Indian society. "It is not just about me, it's especially about we," it added.
Now if you are an existing Vodafone or Idea customer then you must be having many questions related to what happens to Vodafone or Idea individually. So below are some points that you need to know as a customer of VIL.
Here you will get to know about the changes at the customers level and plan changes.
What to do as a customer of Vodafone or Idea?
There will be no different SIM for Vodafone or Idea, only one single SIM for Vi. Customers who want to get a new Vodafone connection or new Idea connection. You will now get a new Vi connection instead of Vodafone SIM or Idea SIM.
Same goes for mobile number portability. If you want to port to Vodafone or port to Idea, now you can port to Vi which is a merged brand of Vodafone Idea.
• Changes In SIM
Brand has collaborated which means there will be only one SIM of Vi instead of separate SIM for Vodafone and Idea. However if you are an existing customer of Vodafone or Idea, you don't need to change your SIM.
When you buy a new Vodafone Idea connection you will get Vi SIM or port your number to Vodafone Idea which is now Vi then you will get SIM with new branding of Vi.
• Vodafone Idea Apps
With an auto update all apps present in the app store related to Vodafone Idea are now rebranded with Vi logo and color themes.
• Plan Changes
Existing Vodafone Idea customers will further recharge with Vi plans only.All visitors of Vodafone Idea website will be redirected to Vi website.
Get Vodafone Idea prepaid SIM which is now known as Vi. Click here
Get Vodafone Idea postpaid SIM which is now known as Vi. Click here
Port to Vodafone Idea now. Click here
Vi new SIM connection is available on 10digi.com. Visit 10digi.com and order your SIM connection now.
Watch video about Vi rebranding.
To place an order for Vi on 10digi.com just follow these easy steps:
Step 1:Log on to www.10digi.com.
Step 2:Choose prepaid If you want to buy a prepaid Vi connection, postpaid if you want to buy a postpaid Vi connection, click on the port tab if you are looking to port to Vi or choose fancy number if you wish to buy a Vi fancy mobile number.
Step 3:After choosing the type of connection, you can select your desired plan.
Step 4:Once you have selected your desired plan, just proceed to the delivery details section. Fill in the required details and choose your preferred time of delivery.
Step 5:Just click the Place order button and you are done. Your SIM will be delivered and digital KYC/porting formalities will be completed at your doorstep in just 2 hours or at your selected time.
It's as simple as that.
Visit 10digi.com for more.