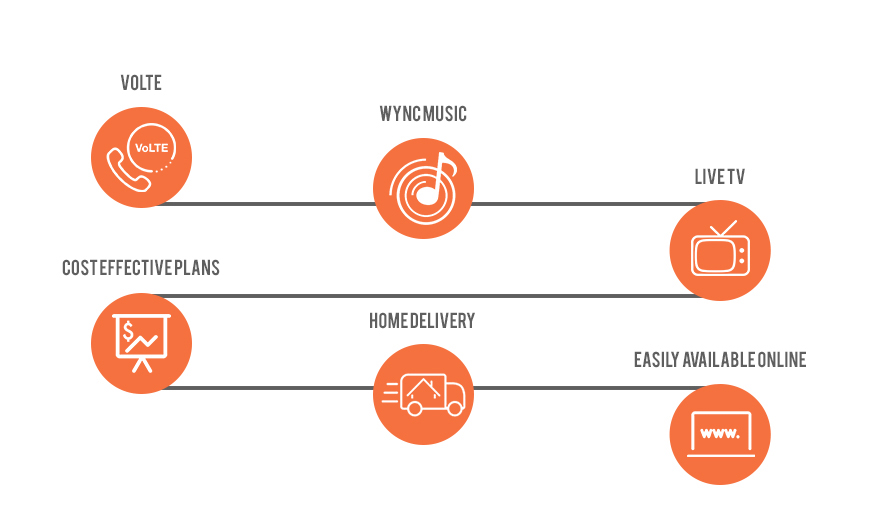 One question that all of us think every now and then is about the telecom connection provider. Most of us are yet not sure of which TSP (Telecom Service Provider) is the best in our city. This complexed question can be simply answered by your needs and usage. In the telecom industry, it is the user who can define what fits the best to their needs and what is perfect for them.
But as experts of the industry, we can help and guide you through the entire process of choosing the telecom connection that is perfect for you. It is very important to have a good SIM connection to always stay connected to your dear ones. You always have an option to port your SIM to a better connection if the current one is not working well or even buy a new SIM connection.
So, here in this blog we have brought some of the very interesting facts about why is it worth to port to an Airtel connection if it f.
Have a look at the list below to know the benefits of porting to Airtel:
1. HD Voice Calls soon in Delhi
One of the most advanced feature that Airtel is about to launch in Delhi is its VoLTE feature, it is under beta program as of now. All you need to avail this feature is a 4G handset and Airtel 4G SIM connection. It provides facilities like HD voice calling along with instant call connect services. So if you are looking for amazing voice calling and data services in near future, this can be a good choice.
2. Cost effective plans
The plans introduced for Airtel SIM connection are quite cost effective. There are ample of plans from different ranges to fit to every user's needs. The plans start from as low as Rs.178 for 28 days with benefits including unlimited calling and 1GB data. Thus, every user can easily compare online about which plan fits the best to their usability.
3. Bonus benefits
There are a lot of additional benefits that you can avail with your Airtel prepaid/ postpaid connection. Top add-ons like wynk music, Live TV, handset protection and free SMS can be available with your Airtel new SIM connection.
4. Easily available online
The best part is that you don't have to go anywhere nor wait in queues to get your new Airtel SIM connection or to port your number to Airtel. This can be easily done sitting at your home within minutes. The online portal named 10digi.com provides SIM connection at the doorstep within 2 business hours of the order placed. Also, there are no extra delivery charges for the same.
Thinking to buy a new SIM connection online or port your number online? Follow the 4 simple steps at 10digi.com and get extra discounts on your SIM purchases/ MNP. The process to port your number online is absolutely simple and quick.