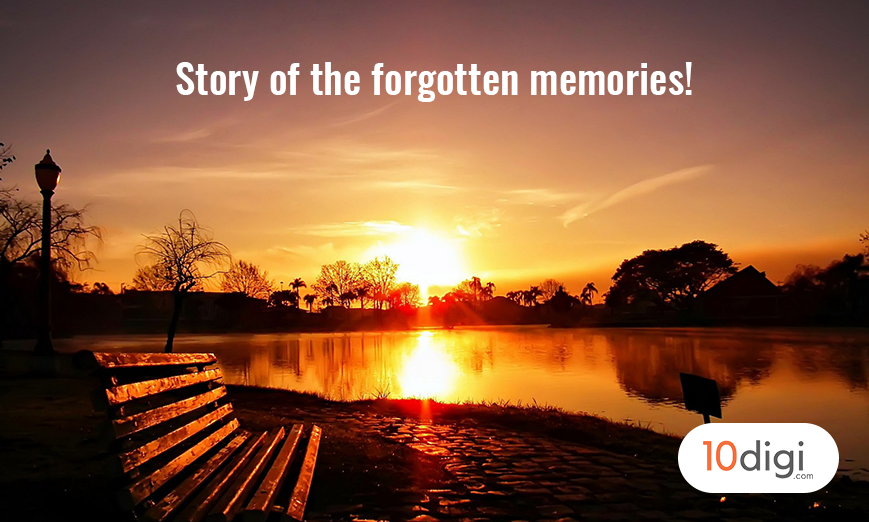 The world has changed how it used to be a few years back. Remember how you used to buy a new mobile connection/ or hunt for a fancy mobile number at numerous retailers. Now you don't have to compromise or struggle for your choice mobile number. Like all other favourite things, you can choose your favourite number also.
And with every fancy number we deliver, there is always a beautiful story attached.
Some stories leave us laughing with joy, some give a pleasant feeling. And then, there are some stories that are so emotional that it brings tears of happiness to us.
Here is one such beautiful story of a son trying to bring back his mother's forgotten memories.
It was a winter morning when one of our delivery executive (whom we call us our SIM MAN) was out for a delivering a fancy number in Delhi.
He reached Hemant, our customer and asked for ID proof to help him activate the SIM. Hemant thanked our SIM MAN for getting the particular number.
"It is not an ordinary number", Hemant added.
This number was very special for him and it has a very emotional meaning for him and his mother.
Hemant's mother was finding it difficult to recall things. She used to forget all the special occasions and could not even recognise people at times.
Scared of what was happening to her mother, Hemant took her to a doctor. Sadly, she was diagnosed with Alzheimer's which is a form of memory loss. It destroys memory and other mental functions.
Hemant also told about an incident when she had planned for a surprise party for her daughter and called everyone but after a few days forgot everything about it.
Surprisingly, the only thing that she never forget is her anniversary date. Hemant had tears in his eyes when he narrated that his father passed away 7 years back. But she still celebrates this date by baking his father's favorite cake. Their anniversary date has always been very special for the mother.
Hemant was very upset about his mother's deteriorating condition. He was worried as his mother used to stay alone at home during day time.
"What if she needs me someday but can't recall my name or number?" This thought used to haunt Hemant everyday.
But soon he found a solution to this. He found a number exactly matching his parent's anniversary date. Knowing that his mother never forgets this date, he changed his number to the number matching their anniversary date.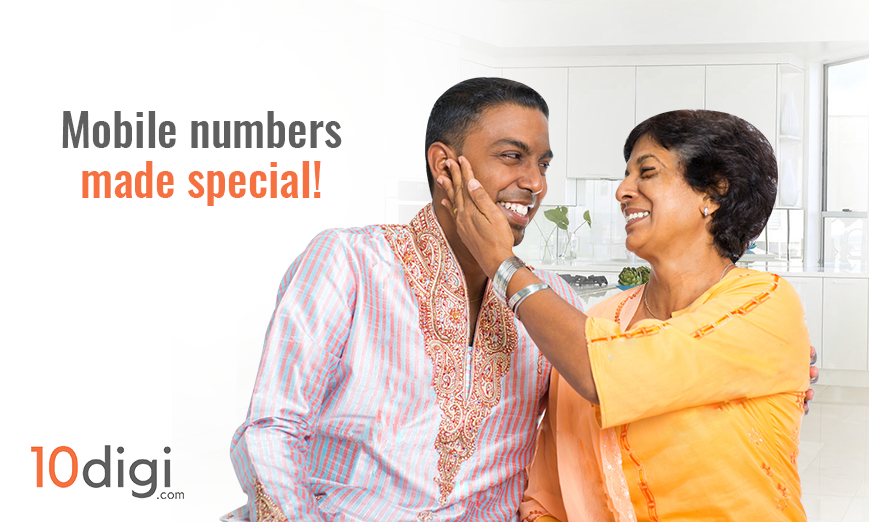 Hemant was really happy, he even called up after a month and thanked us saying that my mother always remembers this number.
This is yet another way a mobile number could bring happiness to life. We are proud that we don't just provide numbers but we deliver bundles of emotions to our customers.
Have you got anything special attached with your mobile number?
No? Why not?
Mobile number is something you carry everyday and all the time.
Make it more special and let it give you more happiness.
Get your fancy number now with 10digi.com.