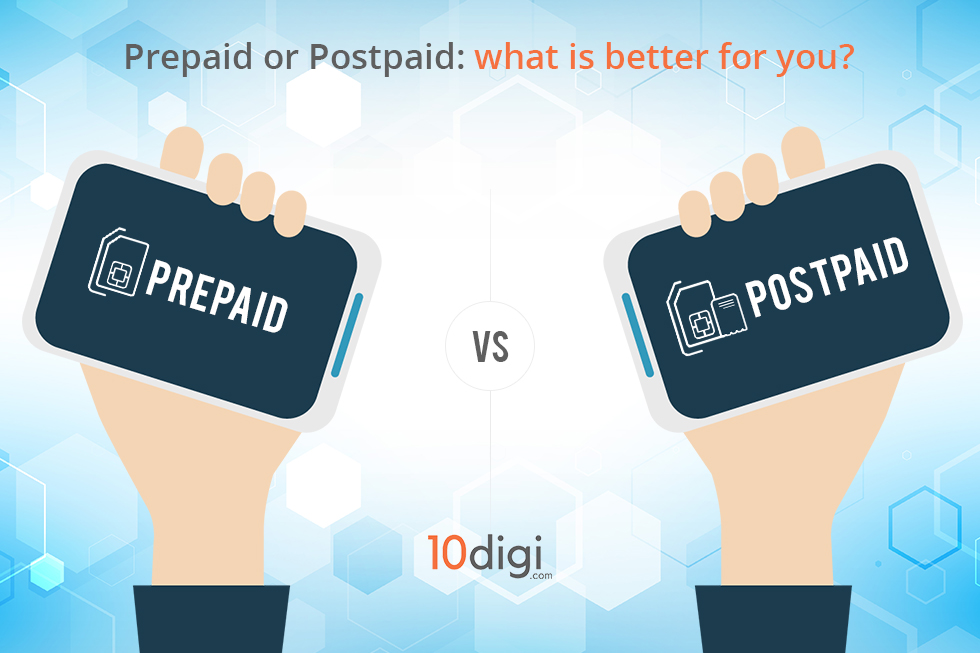 There might be a lot of times when you must have got confused about which network provider you should pick. Generally, people are not fully aware of the pros and cons of prepaid or postpaid plans. We want to be sure that you get the best network connection when you buy new SIM online or port number.
Here is a blog that will help you understand if you are a "Pre-paid-person" or "Post-paid-person".
1. Tariff packs
Prepaid users enjoy the flexibility of changing their tariff plans as and when they wish. Switching to a new tariff plan may not be a big hassle even when they do it every month. One can alter the plans according to the need of the time. There are various plans to choose from Idea Prepaid Connection, Vodafone Prepaid Connection or Airtel Prepaid Connection.
Postpaid users can also change their plans but it can be a problem to change it every time as the process to change the plan is not as smooth as in the prepaid connections.
2. Bill Payments
Prepaid users have to keep a close eye on the expiry date of the package or their usage. Once their plan gets expired or if they are out of voice/data balance, their services will stop immediately.
Postpaid users don't have to worry about their services being stopped immediately. There is generally a buffer time that is provided to the customers by good service providers like Airtel, Vodafone or Idea postpaid connections if they are not able to make the bill payments immediately. There is no clock ticking on their head every month for instant bill payments.
3. Usage
Prepaid users are generally those who do not have major usage throughout the day. Although the plans are cheaper than postpaid plans but it does not give as much usage benefits as Postpaid.
Postpaid users are generally those who have a heavy data or voice usage. Users get free calling and bundled up data that although costs just a little more than prepaid plans but are really cost effective.
4. Added Benefits
Prepaid users can get benefits like free voice calls, free SMS and reduces/ no roaming charges in their packages. A new prepaid connection might not provide as many added benefits as in Postpaid.
Postpaid users can get a good deal of extra benefits with their rentals. For example: Airtel Postpaid Plans offers data rollover, free wynk music, Live TV and Handset protection if you buy a new SIM online. Similarly Vodafone postpaid plans offers Netflix, data rollover and device security. Idea Postpaid Plans are available with zero security deposit, also providers data rollover and device security.
Users can get many more exclusive Airtel/ Vodafone/ Idea postpaid offers when they buy SIM online.
There are various types of plans for different users. To get the best network connection for yourself, see what are your requirements from the same.
If you are willing to buy a new SIM card online or looking for mobile number portability, log on to 10digi.com.