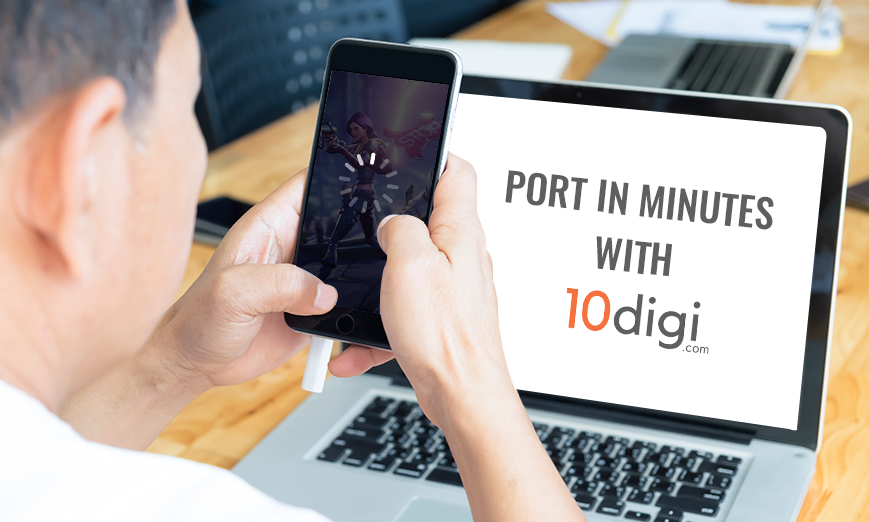 According to the TRAI (Telecom Regulatory Authority of India) guidelines, the process of porting takes about 7-10 working days to be completed once you have submitted your application of MNP.
(Post July 2019, the porting time will be reduced to 2 days working).
Technically, there is NO SPECIFIC PLATFORM that can give the exact MNP status. So one should not rely on the unsecured websites as the information shown there about your MNP status is generally incorrect.
If you are facing problems in the MNP process, you can try using 10digi.com which is a secured website for Mobile Number Portability. It's easy way of getting your number ported sitting at home.
Is there anyway of tracking my MNP request?
Although there is no way to know the exact status of MNP but you can keep a track of your new SIM delivery when you order your SIM Online.
Here is the information on how to port number online.
1. Placing the request
To begin the MNP process, you have to generate a porting code by sending the SMS "PORT(space)(mobile number)" to 1900.
(You have to share this code at the time of delivery of the SIM.)
Generate a request of MNP at 10digi.com, just select your preferred new mobile connection, pick a plan and add your delivery details.
2. Processing MNP request
Your MNP request will be process by the telecom service provider.
3. Verification and Delivery
One of the representatives from 10digi.com will visit you for SIM delivery and will also help you complete digital KYC for your new number. You can start using this SIM when your MNP request is processed by the service provider.
When will you get a SMS of confirmation of the MNP request?
After you have placed your MNP request, wait for 7-10 working days for your request to be processed. You will receive a confirmation SMS on your current number.
When can you change your SIM?
You can change to your new SIM card when your current SIM stops showing any network. This usually happens at mid-night. So, your number will stay active during the entire process of MNP as well. The network down time is of just 2-3 hours in the mid-night.
4. First Recharge
In case of porting to prepaid connection, your selected first recharge plan will be added to your account automatically when you have completed tele verification of your number after your new SIM is activated.
For tele-verification: dial 59059 from your new number and follow the steps as instructed in the automated messages.
Can a MNP request be rejected?
A MNP request can be rejected by current service provider for reasons like unpaid bills etc. You will get an SMS on your number within 2-3 days of placing a porting request. In case you are facing problems in porting number, you can do it online with 10digi.com.
Here are some common reasons of rejection. Make sure you keep them in mind while creating a Mobile Number Portability request.
When you submit a wrong porting code in the MNP application.
When you have not spent at least 90 days in the current operator before submitting a MNP request.
When you don't pay your pending bills or an extra amount (approx. Rs.50-Rs. 100) that can be used in the 7 days of MNP process.
If you are facing any such issues in the porting process, you can start the
MNP process
again with 10digi.com.