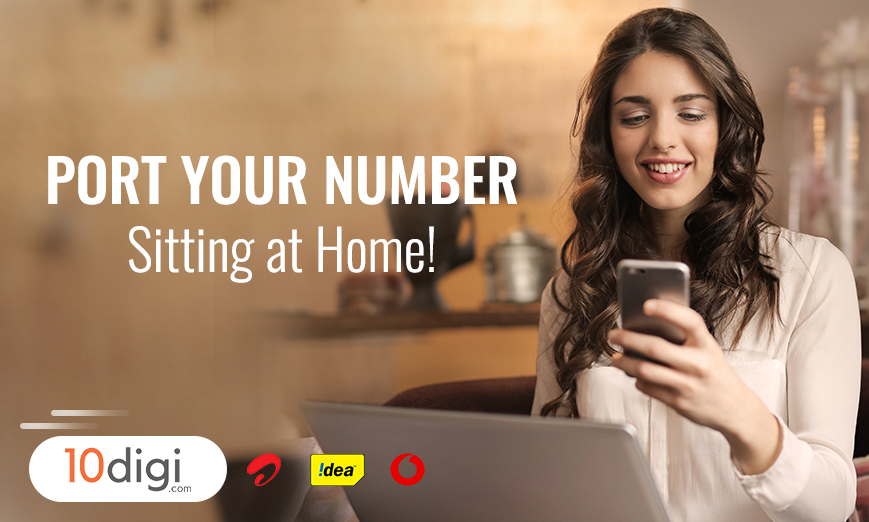 Are you planning to change your mobile connection? It is always a good idea to shift to a different network if your current mobile network is not functioning well.
Good news is, that you can easily port your number at home. The online portal called 10digi.com lets you choose a new mobile connection or port your number wherever you are.
10digi.com is the fastest way to port to Airtel/ Vodafone or Idea. It delivers your SIM card within 3 hours.
Porting mobile number is made very simple. You don't even have to pay for the delivery.
To port to Airtel/ Idea or Vodafone follow the below mentioned steps:
Log on to www.10digi.com.
Select the connection type: Prepaid/ postpaid or MNP.
Select the operator that you wish to port to: Airtel, Vodafone or Idea.
Fill in your delivery details.
Select the delivery slot.
Place your order.
The delivery executive will reach your location on the selected time slot.
At the time of delivery, you will need to share the porting code with the representative in order to port to Airtel/ Vodafone or Idea.
To generate the porting code, send an SMS: PORT<space><your mobile number> to 1900.
Your new ported number will be activated within 3-5 working days.
To get more information to how to port number to Airtel or to port your number to Vodafone/ Idea, you can call on 10digi.com's helpline number: +91 9999-33-00-22 or send us an email at [email protected].