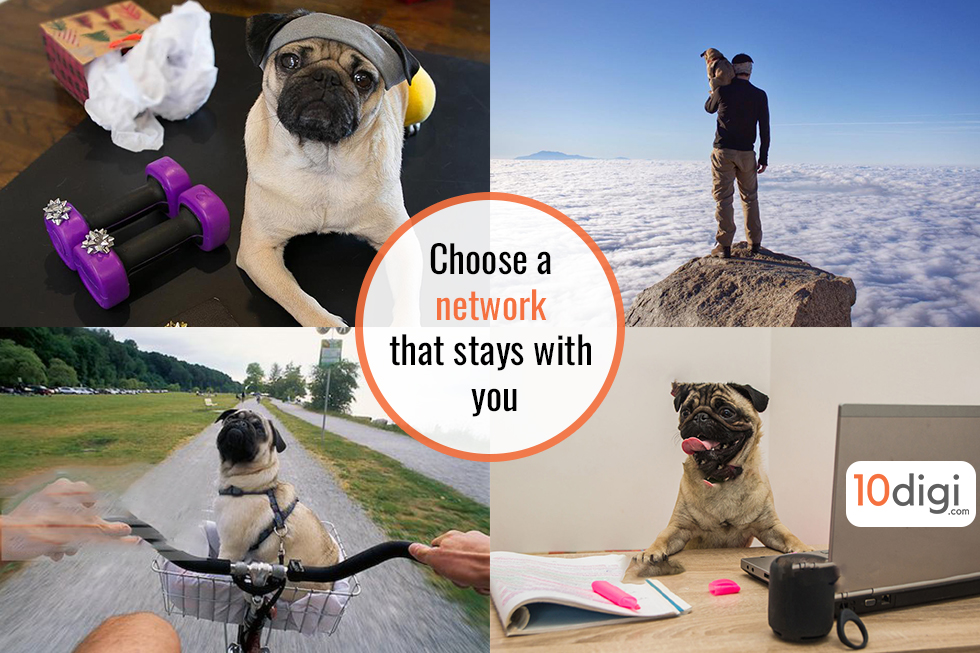 Ever wondered why is there a constant network problem in your mobile connection? No, it's not common everywhere but it is certainly common with people who don't take any action against it.
Understanding the problem
Almost all of us are using a mobile connection these days but only a few are happy with their connection. The only reason for this is lack of knowledge about getting the "RIGHT" connection.
We tend to opt from the most popular connection providers in the market but actually it's not the right way of choosing your connection provider. You should look at which connection providers work the best in your particular location.
A lot of times, one network works way better than others in selected location. Users should explore about the performance of a particular network before choosing it as your permanent connection.
How do you know what is better?
Try and ask your friends and family in the location about their network. Based on the general answers you can port your number and validate if it works for you. You can also try the TRAI's tool to check network coverage in your location.
Here is the link: http://www.coveragemap.trai.gov.in/
The best thing about Mobile Number Portability is that it gives a right to the users to switch their connection anytime according to their convenience.
How to Port to Vodafone?
Porting mobile number is the easiest when done online. You don't have to step out of the house for anything. SIM comes home within 2-3 hours.
Port to Vodafone in One Click
To know how to port your number, just follow the steps mentioned below:
Start by generating a porting code, send PORT(space)(mobile number) to 1900.
Keep the received porting code safe. It should be used within 15 days of generating it, post which it will be expired.
Submit Application form online, log on to www.10digi.com, select the plan and fill in the delivery details. It is any-day better than finding the Vodafone store near you and waiting for your turn there.
     P.S: One added benefit of buying or porting SIM with 10digi.com is that you   don't have to pay any extra charges. Porting and SIM delivery are absolutely free.  You only pay for FRC.
The time to process your porting request will be around 7-8 working days. You will receive a confirmation text message from your current service provider after submitting the porting request. This message will indicate the date and time of porting.
The new Vodafone Number will be activated when the old connection stops working. This usually happens during mid-night. So, you can use the current number till the time your porting request is processing.
The selected First recharge Amount (in case of new Vodafone prepaid plans), will be automatically credited in the new SIM.
Anything else to keep in mind?
While porting your number to Vodafone, make sure that you are eligible for it. Read the rules below to know more:
1.  The 90 days same network rule: In order to port to Vodafone, make sure that you have spent at least 90 days on the current network.
2. Clear all outstanding dues: Postpaid users should ensure that there are no outstanding dues in the current account at the time of porting the number. Having the same can lead to cancellations in the porting request. Also, you should pay an extra amount of Rs. 50- 100 that can be used during the porting time (7-8 days).
3. No balance carry forward: In case of Prepaid connections, the current balance will not be carried forward when you port to Vodafone or any other network. So, you should make use of all the available balance during the time of porting.
That's about it! You only need a valid proof of your address and identity to get your SIM delivered home.
Why wait. Log on to www.10digi.com and choose from the top selling networks and money saving plans all available at one page. Compare, choose and book. The SIM gets delivered at the doorstep within 3 hours.
Have a look at some of the top selling plans from Vodafone prepaid and Vodafone postpaid.
Vodafone Prepaid Plans:
Note: The listed prices are of the First recharge that you pay for a new connection. These are different from the normal plans. It is important to choose from the listed FRC (First recharge coupons) as given by network provider in order to start your connection. After the first recharge, you can choose any plan from the list of impressive Vodafone prepaid offers that also suits to your requirements.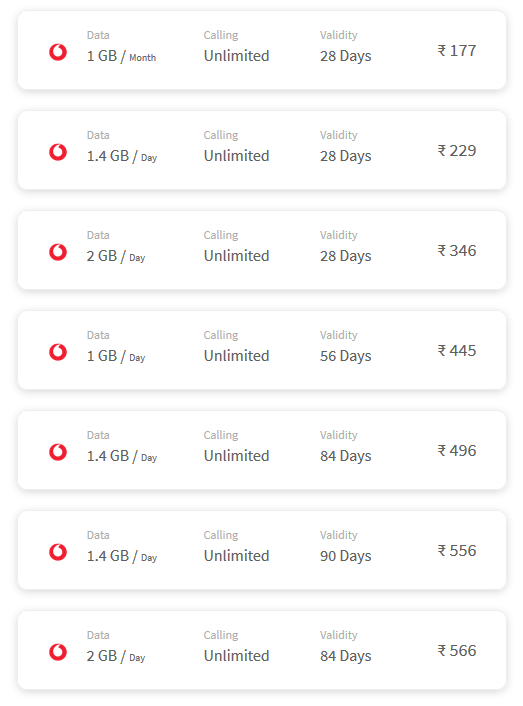 Vodafone Postpaid Plans:
Choose from the exciting range of new Vodafone postpaid plans. You can change the plan for your billing cycle anytime according to your requirements and based on Vodafone Postpaid offers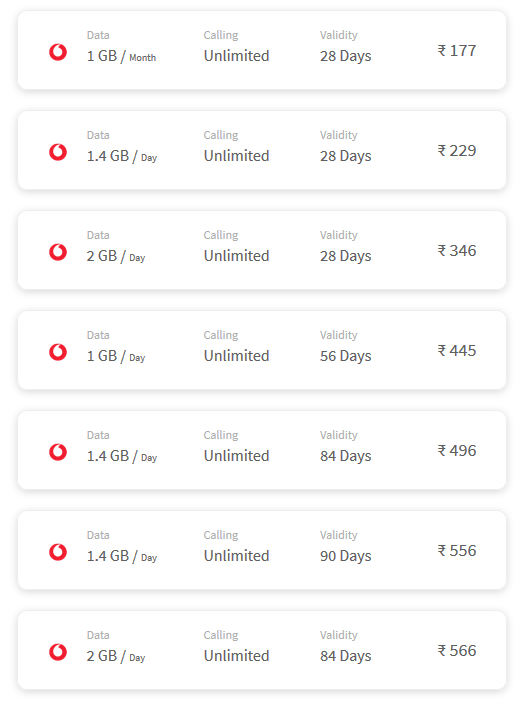 Common..Get going! Get your SIM in just a few clicks.
Want to PORT Your Number?
Do it Right Now
Port your number to Vodafone in just 2 minutes
And get Free SIM delivery in Delhi-NCR.