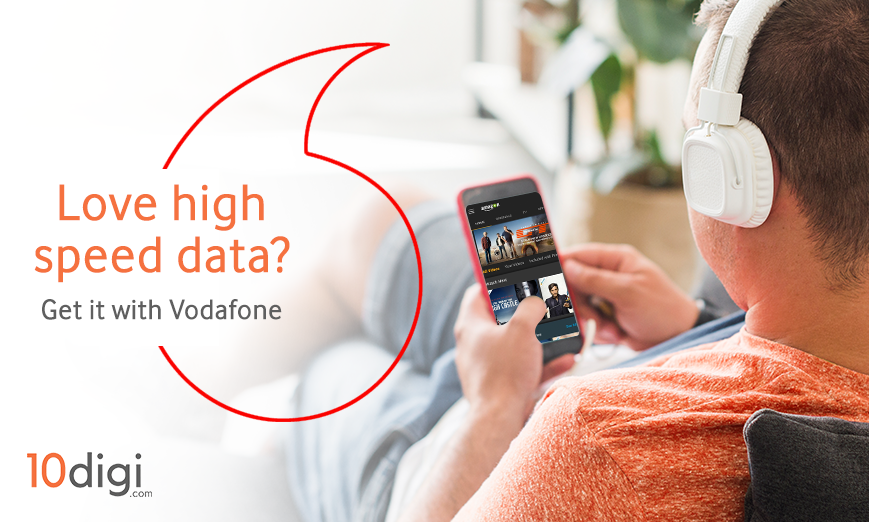 Have the best of mobile phones with one of the top service providers but still living with all those network issues like slow data speed, call drops and voice breaks?
Well! This is how it is! Everyone face such issues, we just have to tolerate the mobile network. If this is how you are thinking about your mobile network, here is a surprise for you: you can port to Vodafone in minutes.
What if I tell you, "YOU HAVE BEEN USING A WRONG NETWORK ALL THIS WHILE!"
That's true! There is something called the "Right mobile network" and the "Wrong mobile network".
Choosing a mobile network is very similar to choosing your clothes. You should make sure that the clothes you buy, fits you and your requirements well. Similarly, the mobile network you use should fit your location and your daily usage.
Most of us are just using popular mobile networks, while we should use a mobile network that works well in the location we spend the most time.
A wrong network is when your mobile network is not able to provide enough signal strength in your location or it constantly leads to call drops, slow internet speed or voice breaks.
On the other hand, a right network is when your mobile network is performing well in the location that you most frequently visit or have the plans that serve the best to your needs.
Thus, if you are facing problems with your calls or data, it's time that you should port number online and shift from wrong network to right network.
It's very simple to port to Vodafone or any service provider from your current service provider.
Why port to Vodafone?
Vodafone is one of the most loved telecom operators, especially in India. It's users love it for the benefits that it provides to both prepaid and postpaid customers.
At 10digi.com, you get the best deals and swift delivery for your Vodafone Prepaid Connection or Vodafone Postpaid Connection.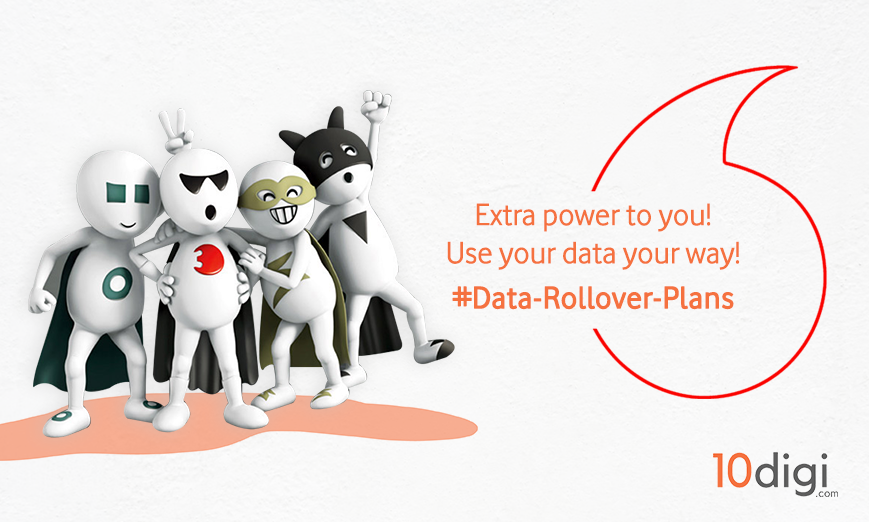 Just follow the steps below and you can get your SIM delivered at your chosen time slot.
Steps to switch your number to Vodafone, as per TRAI 2019 update:
Step 1: Generate Porting Code
To begin the porting process, start by generating a porting code. Send the below SMS:
PORT<space><mobile number> to 1900.
You will receive a message back from 1901 which will include a unique porting code. This code is valid for 4 days.
Thus, you should submit your porting request before the porting code gets expired.
Step 2: Submitting the porting request
In order to submit your porting request online, all you need to do is log on to www.10digi.com and start by choosing your connection. You can port to Vodafone Prepaid Connection/ port to Vodafone Postpaid Connection or get prepaid/ postpaid connection from Airtel/ Idea.
Step 3: Choose a plan for your new connection
Once you have made your choice amongst prepaid or postpaid connection, choose a plan for the same. You can choose from the FRC plans available for prepaid connection or monthly rentals for postpaid connection. 10digi.com offers the best price, you don't have to pay any porting or delivery charges.
Step 4: Complete delivery details and place order
Add your delivery address and choose a time slot for delivery.
And that's all. Just place your order and relax.
You will get your new SIM delivered at your location.
Change your old SIM to new when your old SIM connection stops working (it usually takes 3-5 days to process MNP request).
Activate your SIM by completing tele-verification and address verification in case of postpaid connection.
Stop facing network issues and change your network online. 10digi.com will do the work for you. Enjoy super-fast delivery and premium customer support.
For more information, contact us on our helpline +91 9999-33-00-22 or email us at [email protected].