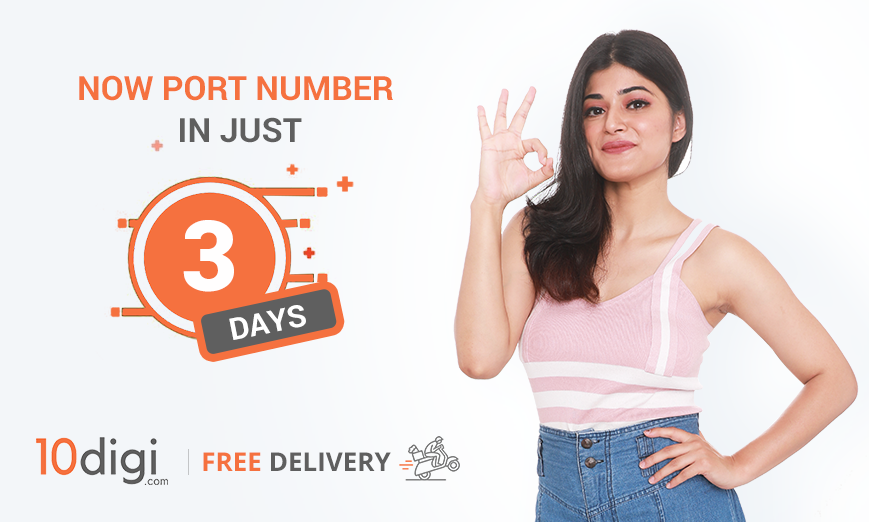 For those of you who are willing to port your current number to a different connection, TRAI has made life easier for us.
With the new updates from TRAI (Telecom Regulatory Authority of India), MNP process has now become easier and faster. Now customers can port number to a new connection in just 3 days for same circle porting.
For this new rule, TRAI has brought several changes in the process to make it faster. All the applications will be screened carefully before sending them the unique porting code (UPC) so that there are low chances of porting rejections.
Here is the change that TRAI's new rule brings for generation of UPC:As per the revised guidelines for MNP process, only subscribers who are eligible to port-out his number will be able to get a UPC (Unique Porting Code). In a press release, TRAI has stated certain validations that needs to be fulfilled in order to generate a UPC.
Here is what you need to ensure in order to get a UPC to port your mobile number to a different connection.
1. In case of postpaid connection, a postpaid user who is willing to port to a different connection must ensure that all the outstanding dues are paid towards existing operator (as per the billing cycle).
2. Before porting to a different connection, you should have spent a minimum of 90 days in the same network.
3. As per the exit clause in subscriber agreement, there should not be any pending contractual obligation between a subscriber and operator before porting to another operator.
4. Once a unique porting code is generated, it will be valid for 4 working days for all licensed service areas. In exception, it will be valid for 30 days in Jammu & Kashmir, Assam and North East circles.
Once you are sure that all the above conditions are fulfilled, you can start the porting process by generating a porting code. In order to get a porting code, all you need to do is send an SMS to 1900.
Below is the format of the SMS that you need to send to generate UPC (Unique Porting Code).
PORT<space><Mobile Number> Example PORT 0987654321
You will receive an SMS from 1901 with a code.
This is a unique porting code for your number which you can use to port your number to any network.
For example, if you are an Airtel customer, you can port to Vodafone and vice-versa for any network.
Using this UPC, you can easily order your SIM connection to port number from 10digi.com.
Follow the steps below to port your number in just 3 days sitting at your home.
There are no delivery charges or any added cost at 10digi.com. You just have to pay for your selected plan.
Step 1: Log on to 10digi.com and select port number option.
Step 2: Select prepaid/postpaid option then choose the operator that you wish to port to: Jio, Airtel, Vodafone, Idea or BSNL.
Step 3: Choose the plan that you wish to buy for your new connection.
Step 4: Fill in your delivery details, document details and select a delivery time slot.
Step 5: Enter the UPC (Unique Porting Code) and date of generation to verify your order.
Place order to get delivery of your new SIM connection in the next 2 hours or at a time slot of your preference. Common get going and order your SIM now for instant delivery and quick activation. Log on to 10digi.com.