The capital city Delhi always has something extra and unique to offer. There are some really exciting offers on Postpaid plans specially designed for "Delhi-wale". 10digi.com is offering best plans at discounted prices to ensure better connectivity and good network coverage.
Buying from 10digi.com allows you to pick a plan according to your requirements and preferences.
The users can choose from top telecom connections: Vodafone, Airtel and Idea and customize the plans accordingly. Also, you can keep the existing number and switch to a network of your choice.
Postpaid plans are the best when you have good amount of data usage, calling and messaging. This is because you have a complete control on the postpaid plans, it let's you choose everything from the rentals to the limit on calling, messaging and data.
Keeping your own number, you can port to a postpaid number and avail all the benefits with Mobile Number Portability.
Here are the top connections with the best postpaid offers:
1. Airtel Postpaid Connection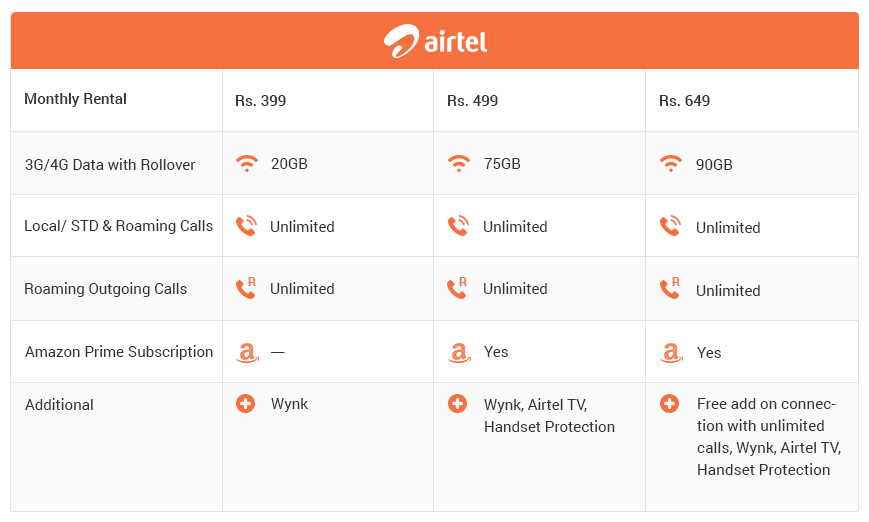 Bharti Airtel, the largest telecom provider in India is believed to have good connectivity and latest technology. Airtel brings a new set of affordable and attractive plans for its Delhi-NCR users. Get unlimited calling, best data deals, free incoming while roaming and a lot more with Airtel Postpaid connection.
Customise every plan as per your usage and get the best of the deals with Airtel Connection. Choose from the variety of family plans and other corporate deals in the desired budget.
Buy new Airtel Postpaid SIM from 10digi.com or port your number online to get the instant SIM delivery at your doorstep.
2. Idea Postpaid Connection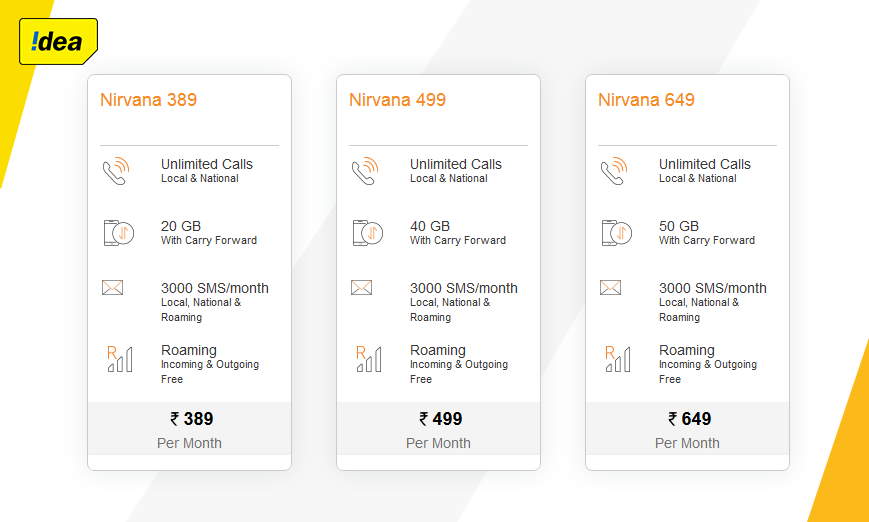 Idea Nirvana Plans allow you to have an all-over control on your billing cycle. The telecom provider has a great deal of low price and high value rentals to choose from. Get unlimited calling, exclusive data plans and other special offers with Idea Postpaid Plans.
In order to enjoy these offers on your Idea Postpaid Plans, buy your new Idea SIM connection or port your number to Idea at 10digi.com.
10digi.com eases out the process to buy a SIM card and reduces the time and effort to get your SIM home.
3. Vodafone Postpaid Connection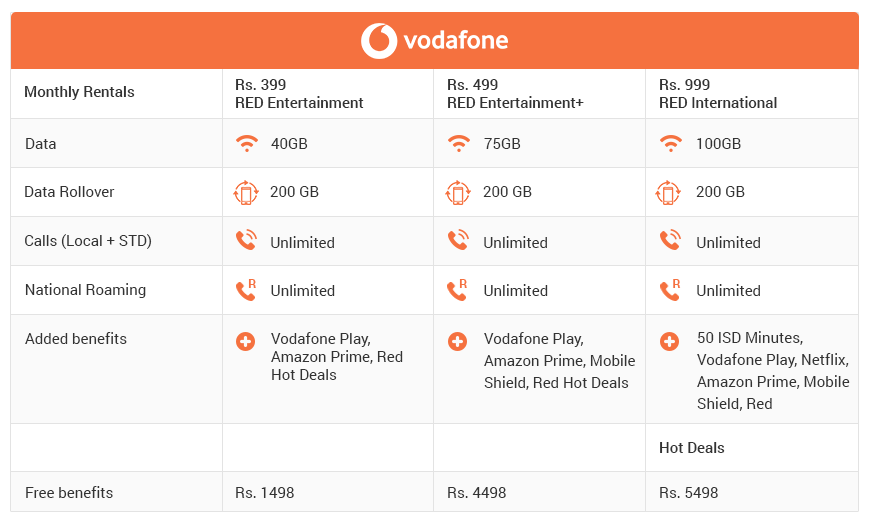 All you need to get your Vodafone Postpaid Sim connection or other connection is your Aadhar card. Just log on to 10digi.com, choose the desired plan and fill the address related information.
With Vodafone Postpaid Plans get affordable rentals and mind blowing additional offers which includes free subscriptions of Amazon prime, Vodafone Play, Red deals and more.
Stay connected with 10digi.com to know about the latest deals on Postpaid Plans and Prepaid offers. Get your new SIM connection or port your number online in just 4 simple steps.
For more information, send us an emial to [email protected] or call us at +91-91 9999-33-00-22.