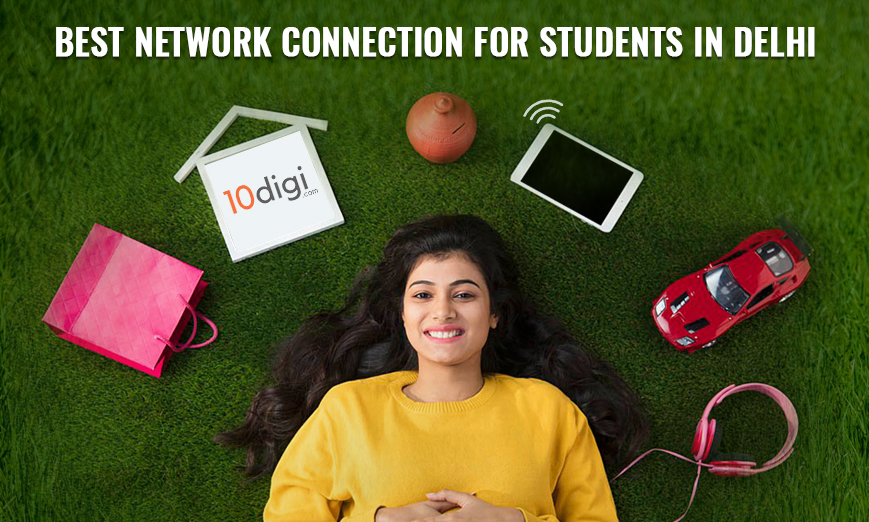 Student life is the best phase of one's journey. There is so much new to explore and learn each day. Having so much to do, you really need to make sure that you always have an active network to keep you connected to the world.
Market is full of options, but not everyone can be trusted for good services. To make sure you get the best network connection and even better plans, follow this guide.
Prepaid or Postpaid
The first thing that you need to think about before buying a new connection is weather you wish for a prepaid or postpaid connection. Have a look at the table below to make this choice easier.
| Prepaid | Postpaid |
| --- | --- |
| Easy change in tariff packs | Flexibility in bill payments |
| Cheaper plans available | Added benefits: Netflix, data rollover, etc. |
| Fixed data everyday | No limit to everyday data |
Once you have decided on prepaid/ postpaid connection, the next pick is about the network provider. Here are a few things that can help you pick your provider.
Network coverage
Before buying a new connection, it is always a good idea to check about the network coverage of that TSP in your location. For this, you can talk to your friends living around about the performance of major TSPs like Airtel, Vodafone or Idea.
Why this is important because no matter how good is a telecom provider, there can be certain areas where one company works better than others. Ask about the locations that you visit more often during the day.
Airtel postpaid connection and Vodafone postpaid connections are known for their brilliant network coverage in Delhi.
Pocket friendly plans
We know how difficult it can be to manage your expenses in your college life. To cut down on the costs a bit, you can buy prepaid plans which starts as low as Rs. 177 per month. Top Telecom Service Providers like Airtel, Vodafone and Idea have unlimited voice plans and about 1 GB data for just Rs. 177.
If you wish to buy a budget friendly postpaid connection, you can consider Idea Zero deposit plans.
Friend/ Family Pack
Another cool way of cutting down on cost is buying a friend's pack. When you and your friends are on the same telecom connection, you can get many more added benefits. So, its time when you and your friends can decide on a particular connection. Every friend can buy the same telecom network and enjoy being connected all day long.
You can also simply port your number to a connection that you wish. This will help you keep your existing number and get the favourite network connection as well. This is simply the best of both worlds.
It's quite simple to do this. Everything is online, all you have to do is to log on to www.10digi.com and fill in your details to order a connection. The SIM will be delivered home in just 2 hours without any delivery charges.
Also, you get many more discounts when you book your SIM online. Get Airtel, Vodafone, Idea (Prepaid/postpaid) connections at best prices on 10digi.com.
Contact 10digi by just giving a missed call at +91 8010331033 or send an email to [email protected].