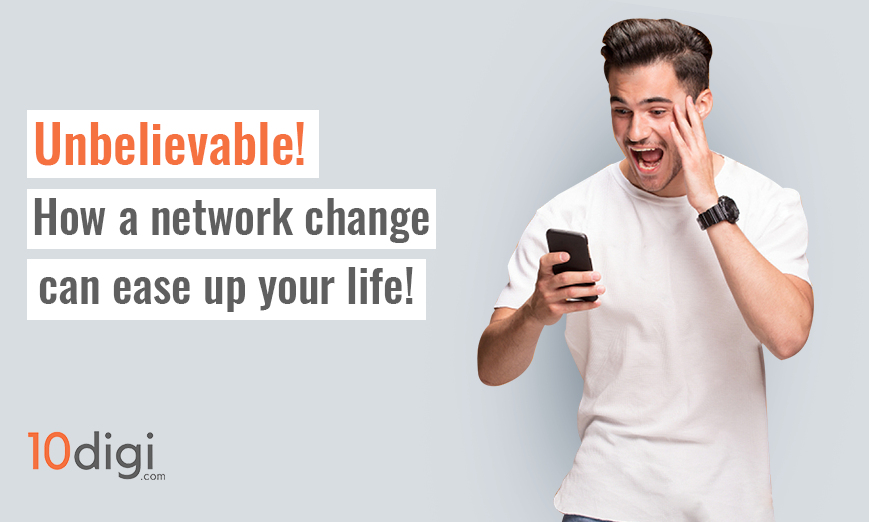 Ever been on a really important call and faced network issues? I am sure all of us have been through this horrifying situation. It's a real stress when you are desperate to attend a call but suddenly the mobile network goes out or there are voice breaks.
We know how sad it is but then it is extremely funny to hear about such stories.
Here is one such story that will leave you laughing really hard. It's when your mobile network ditches you when you are just 1 step away from your destination.
Read Sarthak's humorous story of being betrayed by his mobile network while trying to propose his childhood love. Here it goes:
My friend Sarthak really liked a girl since school. Both of them were good friends since childhood but Sarthak could never confess his feelings for her.
There was a very cute incident when he wanted to ask her out for a coffee. He called her and said:
"I feel like having a good coffee, will you join me?"
And then a magic happens! His network connection went off! HAHAHHA!!!
Poor guy, he was jumping all over the house just to get better signal strength on his mobile network.
That time also I asked him to port number online. But who listens to their friends.
He has been living with one irritating mobile network all his life and annoying all of us with his call drops and low data speed.
We had no luck! He was just not ready to port number. May be he was waiting for something big to happen.
AND it happened!
Last Valentine's Day, Sarthak finally decided to propose Nitiya whom he loved since childhood.
He had prepared for everything possible. There was a proper script that he wrote and rehearsed 10 times before actually calling Nitiya.
And then, it was the time that we all were waiting for. Sarthak finally gathered the courage to call Nitiya. He took up the phone, cleared his throat, placed a call and there comes a beep 'Call Failed'.
HAHAHAHHAHAHHAHAHA!
All of us were right there to boost him but we just couldn't stop laughing. After all the efforts he put in to make a phone call, what he got was 'CALL FAILED'.
"Bola tha na port to Airtel, Sunta kahan hai tu! Hahahahaha"
It was difficult to stop laughing and motivate him again but we somehow managed to do it.
It was the second time that he decided to place a call.
"Common you have to do this, it's now or never"
He clicked on the contact and put the phone on his ear.
"The number that you have called is speaking to someone else, you can wait or try again later."
HAHAHAHHAHAHHAH! AGAIN! I couldn't believe this.
We all were rolling on the floor. It was just so funny. I should have clicked his picture at that time. Poor Sarthak!
We all were secretly thinking of a new plan to motivate Sarthak again for a third try. But that wasn't much required.
Just then Nitiya called him back.
We all were like: "Pick up! Pick up! Common fast, take the call!"
Sarthak: "Hello! Hi Nitiya"
Nitiya: "Hi Sarthak! Were you trying to call me?"
Sarthak: "Yes, I wanted to ask about something important."
Nitiya: "Acha! What happened. Tell me"?
Sarthak: "Please don't mind, you can say no if you want"
Nitiya: "No to what? What is the matter Sarthak? Is everything alright"
Sarthak: "No! Yes! Everything is fine"
Nitiya: "Then why are you so nervous! Hua kya hai? What do you want to say?"
Sarthak: "I wanted to ask you if you will go on a date with me tomorrow?"
Nitiya: "Ummmnn.. I hdsuihbcjkqsbscjqkdeyfgbccjey"
Sarthak: "What?? I can't hear you. Your voice is breaking"
Nitiya: "I said, I have sdasiflfsdaihfufe"
Sarthak: "You have to go somewhere else? Yar this network na! Please say again. I couldn't understand."
Nitiya: "No No! I don't have to go..anyjhfs wojfqbof jqfoe"
Sarthak:"You don't want to go with me?"
Nitiya: "Are nahi!!"
Sarthak:"Nahi?"
Nitiya:"Wait. Let me text you."
*Nitiya hangs up the phone*
He puts down the phone with a sad face. We all were sad too. All of us thought that Nitiya and Sarthak both liked each other. Sarthak was heart broken.
I asked him.. "Par bola kya usne"
Sarthak: "Pata nahi yar.. Voice break ho rahi thi"
Me: "Kitni bar kaha hai tujhe port to Airtel! Ab toh you can even port mobile number online. Par nahi, tu sunta kaha hai."
Sarthak: "Yar.. ab kya karun mei?"
Ting ting *Message from Nitiya"
Sarthak: "Mei nahi padh sakta.. Tu hi padh"
Me: "Acha let me read it to you."
Message: "Hey! I wanted to say that I have been waiting for this call. I will look forward to tomorrow's date with you. :)"
Sarthak:Wait…WHAT?
"Should I call her back?"
Me:"Kyun fir voice breaks mei confuse hona hai? First you have to port to Airtel! Common port number online right now"!
Sarthak: "Acha bata kaise karte hai?"
It's simple. Log on to 10digi.com and select port number option. Choose your operator and plan and fill in your delivery details. The SIM will be delivered at your location in just 60 mins.
Sarthak: "Really? I don't have to go anywhere? Documentation KYC wagera?
"Yes! Everything will be done at your location. Don't worry!"
Sarthak: "Oh wow! Let me do it right away."
"Itne dino se bol raha hun. Phele hi kar leta."
And this is how this funny love story started. We were really happy that we could give them better connectivity. At least they will now be able to chit-chat on phone.
If you too are looking for better connectivity on your mobile then you should definitely try to port your number online. 10digi.com is a quick and easy way to get your number ported sitting at home.
For more details, you can visit their website: 10digi.com or call at +91 9999-33-00-22. You can also send an email to [email protected].