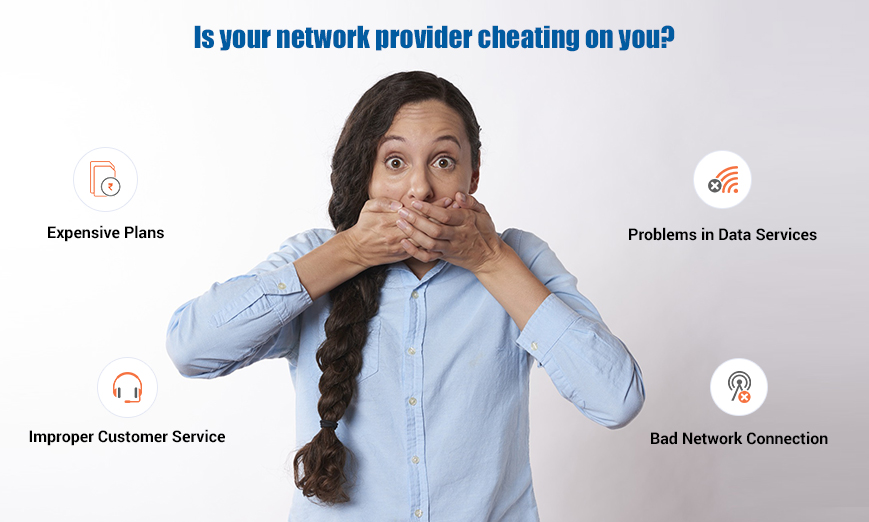 If your phone connection keeps ditching you at unusual time or does not work effectively at particular areas then this is certainly a big problem. As an informed user, you should make sure that you get all the services that are promised to you.
If the telecom connection that you own is not functioning according to your requirements, then you have a good option to move to a better network provider. There are so many options in the market these days for anything that you intend to buy. Even your telecom connection comes with hundreds of offers and options.
Mobile number portability allows you to keep your existing number and switch a network provider that offers better connectivity and fits perfectly to your needs.
But then, how do you know that it is the time to change your mobile network connection?
Here are the questions that you should ask yourself.
1. Do you face poor network connection?
There can be areas or a particular time zone when your network connectivity may not be strong enough. If this is happening with your connection, it should not happen! This simply means that it is time to port your number to a connection that works better in your area. Your current network provider may not be able to serve so well in your area, switching to another network can help you solve this problem quite easily without changing your phone number.
2. Can't find a 4G connection at various locations?
We are all used to high speed internet now. 4G/LTE is one of the basic needs these days considering the fast paced lives that we all are living. With this kind of speed in our life, we just can't settle for anything less than a high speed LTE phone connection.
If your SIM connection keeps dropping from 4G to 3G because of network issues then this is something that you must report. There is no point paying for an unstable network connection.
If this is the case with you then you must consider shifting to your SIM connection. You can use the mobile portability facility to keep your existing number and shift to a better internet connection. Many top telecom companies promise fast internet connection, you can simply port your number to your prefered SIM connection or buy a new one.
3. Do you get more expensive plans/ heavy bills compared to others?
If the plans/ rentals that you get for your number are more expensive than others then it's definitely a time to port out of the current connection. The rentals/ plans should be at least competitive to the market price, if not less. With the increase in competition, all the top telecom service providers are giving out really affordable plans for their customers. You can port to Vodafone or Airtel for easy and affordable rentals. Another option is to port to Idea to enjoy zero deposit plans.
4. Is customer service available when required?
One important thing that you should look at is the customer services that your telecom connection offers. The network provider should be able to provide assistance as and when required by the customers. It should cater to the issues and needs of the customer. It is answerable to all the problems that you face with your network connection and is responsible to deliver the services promised. Make sure that your connection provider is available whenever required.
If you are facing any of the above mentioned problems with your current network provider, then believe me.. It's not worth the wait. You should straight away port your number or buy a new SIM connection online.
The process for the same is pretty simple, you just have to log on to 10digi.com and follow the 4 simple steps there. The SIM connection that you order will be delivered at your doorstep within 2 business hours without any delivery charges. Also, you can get exclusive discounts and other offers.
Try www.10digi.com for an extremely simple and affordable SIM purchasing.